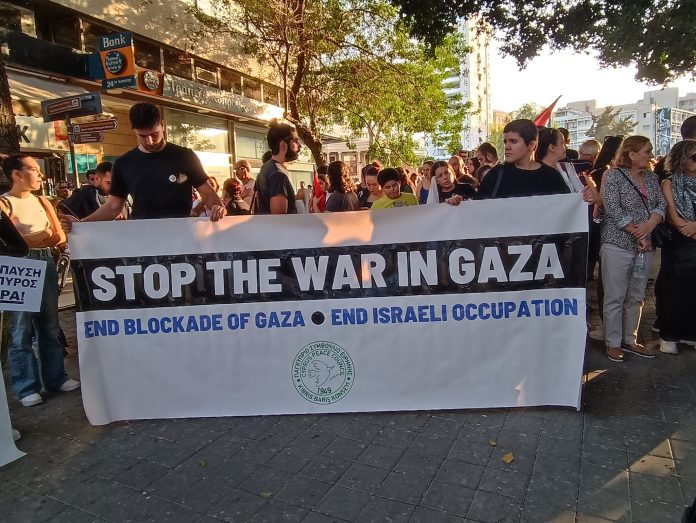 A massive demonstration was organized in Cyprus on Sunday 5/11, in solidarity with the Palestinian people, demanding an immediate ceasefire and humanitarian aid in Gaza! They demanded an end to the genocide of the Palestinian people!
They condemned Israel's attacks and its operation to flatten Gaza with its continuous bombing of schools, camps, hospitals, ambulances slaughtering thousands of civilians and children.
The event was addressed by the President of the Cyprus Peace Council CC Tasos Costeas and the Ambassador of Palestine to Cyprus, Abdalah Attari.
PEO participated in the demonstration in cooperation with the mass organisations of the Peoples Movement of the Left.
We continue the struggle until the genocide in Gaza ends.
Until the final vindication of the Palestinian people.
CEASEFIRE NOW!
FREE PALESTINE – STOP THE GENOCIDE!