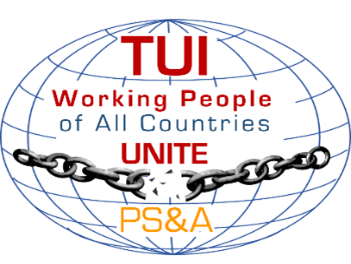 The WFTU, Trade Union International – Public Service and Allied (TUI-PS&A) which represents more than 30 million workers across the world takes this opportunity to pledge its solidarity and support to the 17th of November National Strike by the "UNIONE SINDICALE DI BASE (USB) in Italy against failure by government of Italy to renew contracts, stabilisation of precarious workers and the inadequate choices on the public administration.
The public administration in Italy has been under attack for a long time, at the centre of a series of choices that, through a constant campaign of denigration of public services employees, threaten the sustainability of the services provided and with it the social function of the state.
As TUI-PS&A we call upon the government of Italy to listen to workers who are led by our sister union USB, who are highlighting the difficult conditions workers are facing including high levels of inflation, lowest wages compared to the rest of Europe, wages that have now fallen by 7 %.
This to us is a display of arrogancy of highest order considering that these are the same workers that were in the frontline during the fight against COVID 19 pandemic and were never compensated for the life threating sacrifices.
This government has also continued to cut permanent work for thousands of workers in Italy preferring to hire them on contract basis which in this case the government renege on renewing them.
We demand that the government come to the negotiating table with public service workers to improve their working conditions and pay workers a living wage.
TUI-PS&A and all our affiliates around the world will be supporting the STRIKE calling upon the government to STOP these neoliberal policies and bulling tactics against the public service workers of Italy.
Forward to Victory!!!
Long Live USB
Viva International Working-Class Solidarity!!!
Zola Saphetha (General Secretary TUI-PS&A)