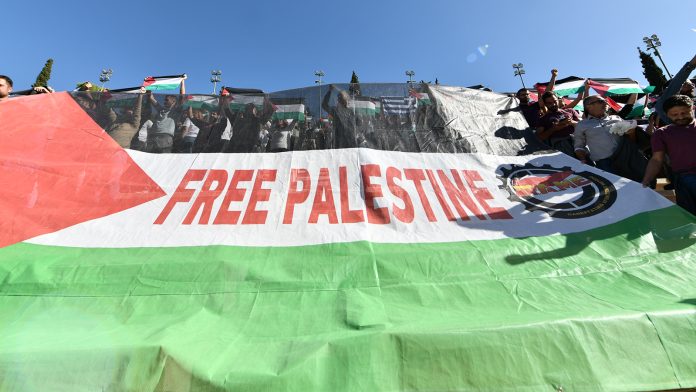 PAME held a series of actions in solidarity with Palestine, denouncing the continuing crimes of Israel in Gaza.
During the Athens Marathon race hundreds of people raised flags of Palestine at the finishing line, inside the Kalimarmaro Stadium, the ancient stadium of Athens that hosted the first modern Olympic Games in 1896.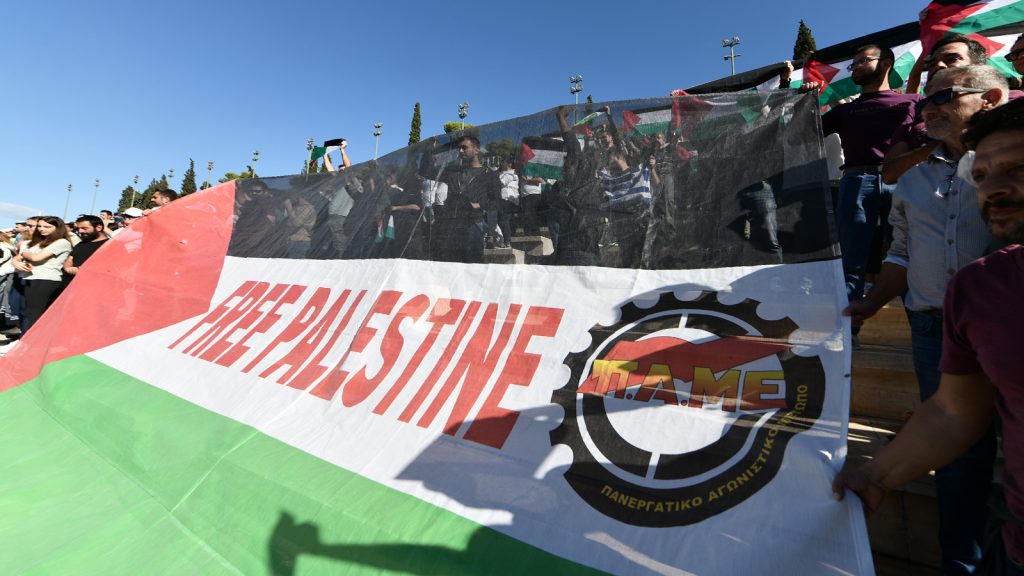 At the same time dozens of athletes participated in the Marathon raising the flag of Palestine under warm applause by the people, among them, the Greek Champion and last year's winner of the Marathon race, Vasiliki Konstantinopoulou.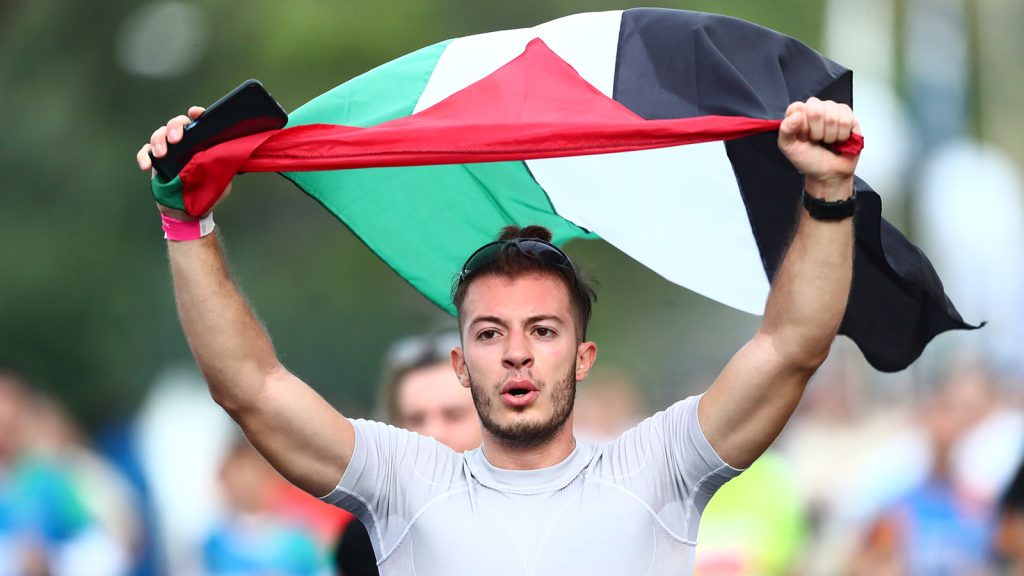 The massive support of the people with Palestine, was attempted to be stopped by the Government with dangerous practices, such as the detaining of people who carried the flag of Palestine. Among them the known Greek actors Antonis and Aggeliki Xenou, who were detained by the police.
PAME denounced these attempts of intimidation stating
"Intimidations will fail-Solidarity with Palestine will strengthen!
These are dangerous and unacceptable practices under the US-Israel's attempt to silence the peoples who denounce the genocide in Gaza.
They are attempting to terrorize those who resist the slaughterhouse.
They want the peoples to be complicit in the crime and they think they will succeed through fear and terrorism.
Against the intimidations and the government and the embassy's lapdogs, the flag of the Palestinian struggle was waved by spectators and runners again in the centre of Athens.
Stop the proactive intmidating arrests! The peoples will not be silenced! The peoples have risen up against the murder of thousands of children!
Freedom for Palestine!"
The class unions also organized actions in many cities throughout Greece. A massive demonstration took place in Crete, at the US controlled military base of Souda, where thousands of people called for Free Palestine!
At the city of Giannena, a solidarity event took place in front of the city's castle, which was dressed with the flag of Palestine.