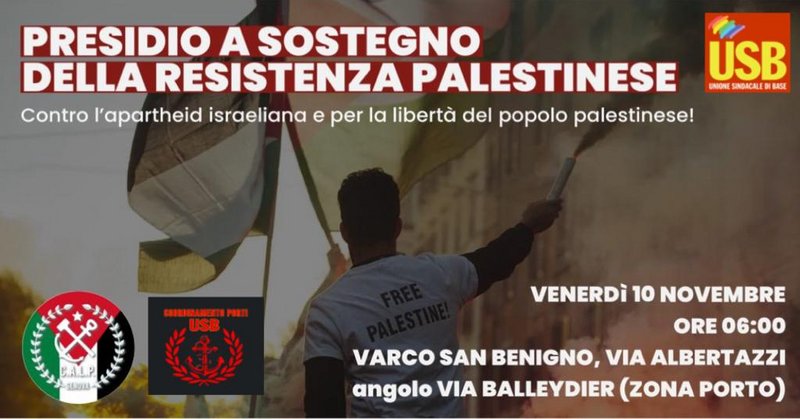 There is a long tradition of Italian dockers fighting against all wars, all fascism, all racism and all occupations and oppressions. In recent years we have already taken part in concrete actions against the arms trade in all conflicts.
This urges us not to tolerate in any way that the loading and unloading of arms or war material or logistics related to this massacre can take place in our ports, confirming our clear indication to boycott such operations with all the instruments at our disposal.
The USB Ports Coordination is working so that the sensitivity already shown by many militant unions in many European ports alongside the Palestinian people can lead to a more general boycott action in continental and Mediterranean ports.
The USB dockers will take part in the 10 November event in Genoa, taking up the dramatic appeals from Palestine.
Rally at 06.00, San Benigno gate, via Albertazzi corner via Balleydier (port area).
Stop the massacre of the Palestinian people
Stop arms trafficking in Italian ports

USB National Ports Coordination