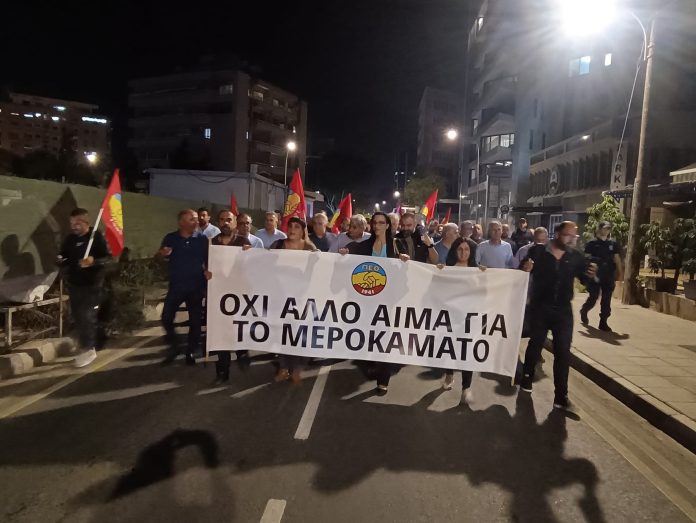 PEO asserted once again its determination to continue the struggle for the workers' right to return home safe and healthy, in a symbolic OSH protest on November 6.
Under the slogan "No More Blood for Wages", a rally was organized at Freedom Square in Nicosia, followed by a march to the Ministry of Labour, where a memorandum with the positions and demands of PEO was submitted.
The main Speaker at the event was the Deputy General Secretary of PEO and General Secretary of the Cyprus Builders Union Michalis Papanikolaou, who underlined that PEO will continue its struggles:
-To put workers' lives above profits.
-To protect workers from occupational diseases.
-To protect workers from being exposed to health and safety hazards.
-To ensure the mandatory implementation of the Health and Safety "Safe Pass" in the construction industry
-To penalize employers who break the law