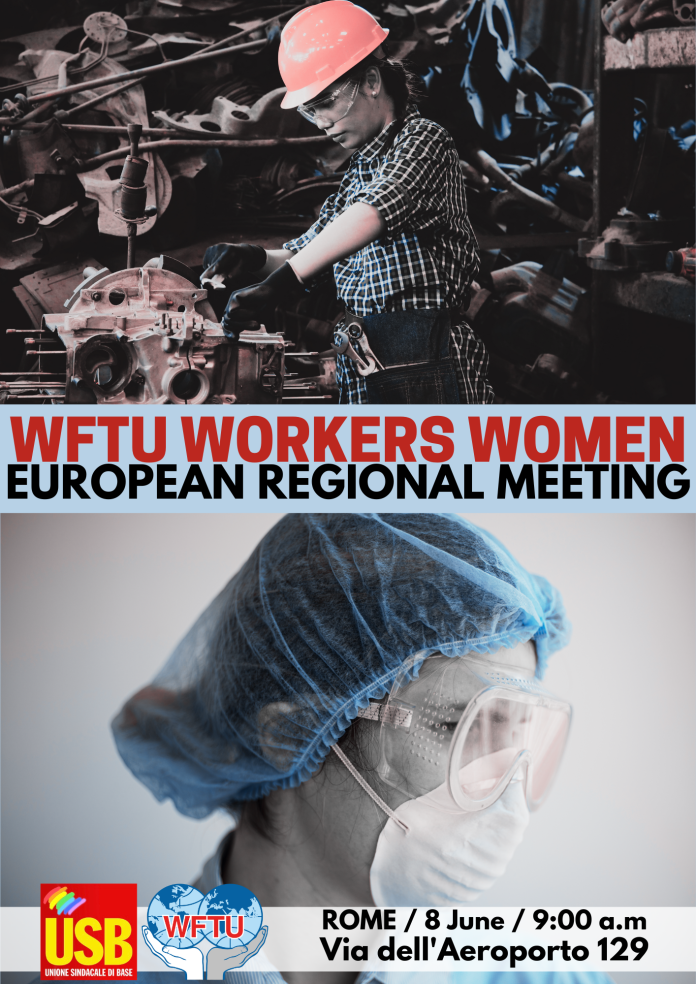 The European Regional Office of the WFTU is organising the continental meeting of women workers in Rome, at the headquarters of the Unione Sindacale di Base. The appointment is for next 8 June, Via dell'Aeroporto 129, from 9:00 am.
Eurof WFTU thanks USB for organising this important meeting, an important step for the organisation of women workers in defence of their rights in Europe and worldwide.
L'Ufficio regionale europeo del WFTU organizza a Roma, presso la sede dell'Unione Sindacale di Base, il meeting continentale delle donne lavoratrici. L'appuntamento è per il prossimo 8 giugno, Via dell'Aeroporto 129, dalle ore 9:00.
Eurof WFTU ringrazia USB per aver organizzato questo importante meeting, un passo importante per l'organizzazione delle lavoratrici in difesa dei loro diritti in Europa e nel mondo.